La Genève historique
Parce que Genève a été un port celtique, un avant-poste romain, la capitale d'un royaume barbare, un évêché et un lieu de foires,
Parce que Genève a été une république protestante unique, lieu de refuge, d'enseignement, de traduction et de diffusion de la Bible,
Parce que Genève a été le laboratoire des révolutions, lieu de naissance de Rousseau, lieu de résidence de Voltaire,
Parce que Genève a été le centre de la vie diplomatique internationale, le berceau de l'humanitaire,
Parce que Genève est toujours, aujourd'hui comme hier, un centre de la haute horlogerie, de la diplomatie, de la recherche scientifique...
... alors c'est à vélo que vous découvrirez le mieux les lieux d'une ville toujours au diapason de l'histoire !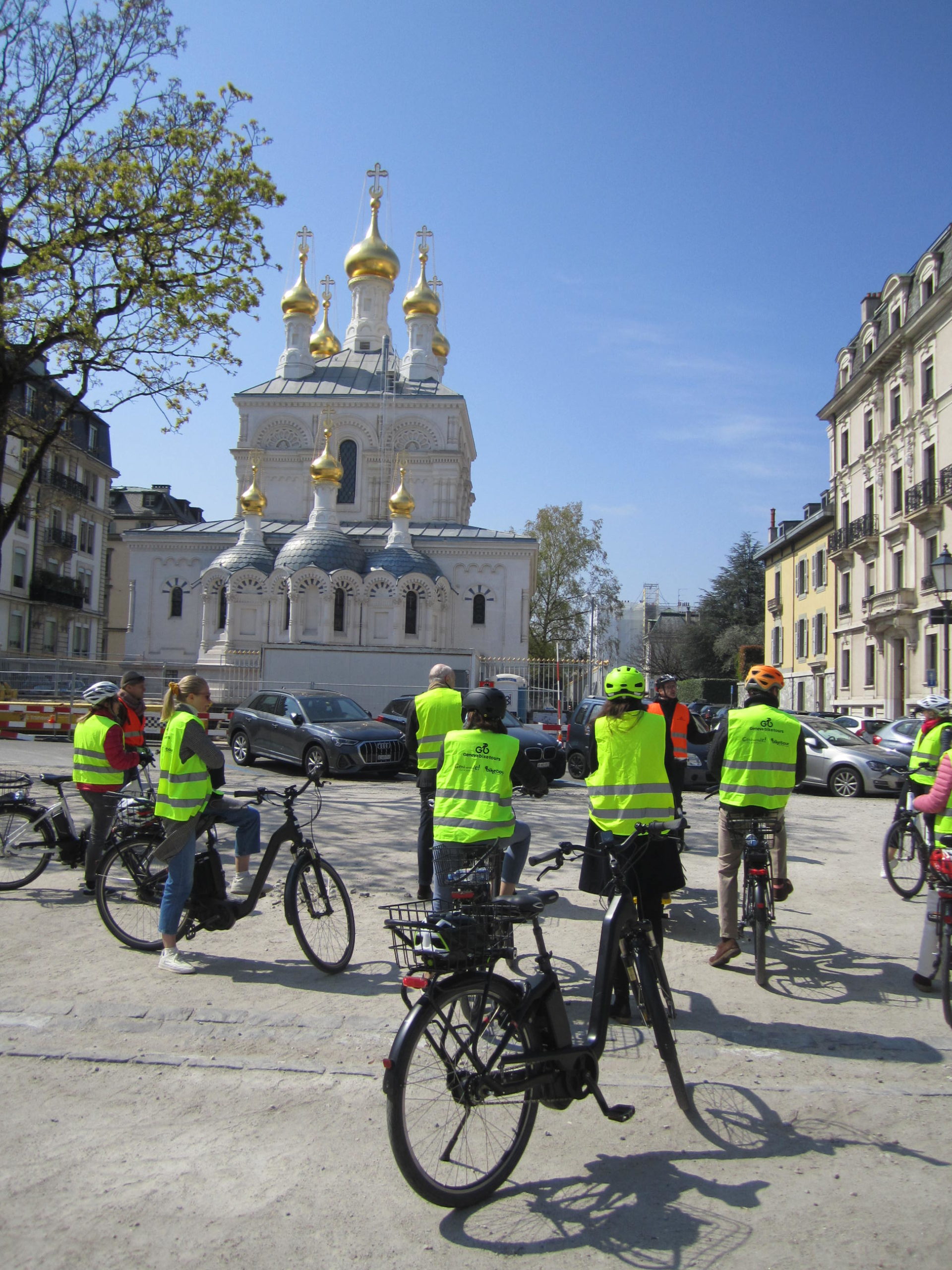 Meeting place
In front of the bike station, place de Montbrillant, 1201 Geneva 15 min before departure time
Guide's phone
+41(0)79 623 50 56
Important information
If you are unable to get to the meeting point at the announced time, please inform the guide without delay.

In case of bad weather, the tour can be cancelled, we will contact you at the latest one hour before departure.
Please make a note or print the appointment information by clicking on the printer button.
La Genève historique 26.06 10h Vélo électrique
La Genève historique 26.06 10h Vélo de ville
La Genève historique 26.06 10h Vélo personnel